Walsworth Road Baptist Church
We're a friendly all-age Baptist church family in Hitchin, Hertfordshire; we are supportive of each other and we'd love to welcome you too!
activities for all-ages each week
We are an active church with events throughout the year which everyone is welcome to attend. We've returned to worship in the church, and live-stream services for those joining from home.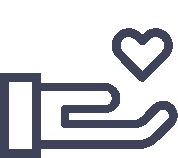 'Not by might nor by power,
but by my Spirit,'
says the Lord Almighty
SIGN UP TO OUR WEEKLY NOTICE SHEET
We do not share or sell your personal information with anyone